Yes it's true you have given your life to Christ and asked for forgiveness but tomorrow you find yourself in the same sin again, as a friend told me earlier which I believed
"Devil only gives you suggestions but cannot control your life!"
When devil brings up a suggestion to you, not only a suggestion but will list you the lustful and earthly pleasures in it which triggers your flesh a lot. But don't allow him win! As he triggered up your flesh, do well and trigger up your spirit, remember yourself the wealth awaiting you in your Father's mansion and tortures awaiting for a sinner at the end time and how it will be when you find yourself in flames of fire with no chance of escape.
I can remember a sin that can't let go of me for 2 years, anytime I confess and promise not to do it again, next week I'll find myself doing it again. This then gave me the opportunity to experience how the devil works in tempting you into a sin, now I am free of it (Thanks to God) I will now tell you how to free out from yours because the Bible says
"

Submit therefore to God. Resist the devil and he will flee from you

"
I STILL SEE MYSELF IN THE SAME SIN AGAIN WHAT CAN I DO?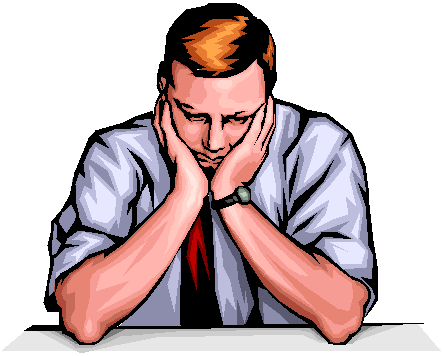 No matter how many years you've been in that sin, it doesn't make it part of you! Below I will tell you how to get rid of the sin by the Grace of God
1.
Give your life to Christ if you haven't:
If God has not taken control of your life, you need to invite him to take control of you and to dwell in your heart. Say this little prayer with all your heart and concentration:
"Father, I come before you as a sinner,
Confessing that I am a sinner, please forgive me and cleanse my heart,
As you came down on earth and shed your blood for me, let your will why you shed your blood for me be accomplished,
I believe in your birth, death, resurrection and second coming,
I surrender my life to you,
Dwell in me, control me, advertise Yourself in me and let me be your instrument,
I confess and accept today that You are my Lord and Personal Saviour.
In Jesus Name, Amen."
2.
Flee from any Sinful Object:
Whatever that can lead you to that sin is what should not be close to you and your heart. It just looks like when you wear a clean white cloth and start your day, you'll do very well not to allow any dirt near it. Once you've done a wrong thing, the Holy Spirit should be there to tell you, which you immediate ask for forgiveness and please
don't ever disobey the Holy Spirit because He is God Himself.
Do well to go away from sin even from your heart, you are now a new creature, old things are passed away!
3.
Read your Bible as frequent as possible:
To keep the light shinning in you, you'll need God's word to enlighten you and build up your Spiritual life the more. When the devil sees you have gone far from the Bible, he then prepare for temptation because you will look defenseless when he tempts.
4.
Never Cease to Pray:
No matter what you do or where you are, communication between you and your Father matters. If you in any case find yourself thinking what you are not suppose to be thinking as a Child of God, just give yourself 5secs and say these words
"Father, please let your spirit take control of me in Jesus Name Amen"
this works well for me and immediately you see yourself not thinking that again. Pray :
a.
When
you lie and rise from bed
b.
Before stepping out of your house
c.
In your heart when you are lonely, to avoid evil thoughts
d.
When you step in to a strange place
e.
With thanks and Praise when you step into your house for His protection and provision for the day
With the above, I pray God give you the grace to abide in His word till the end of time
Shalom!